Chinese Appetizer
by Jimmy
(Paris,France)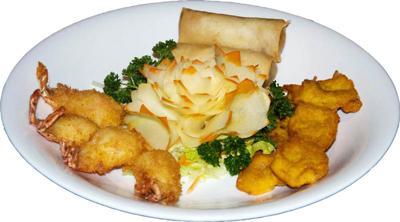 Chinese Appetizer
I often go to Chinese restaurants. I think Chinese restaurants in Paris are very good. I like the Chinese appetizers best.

Chinese appetizer normally include several types of deep-fried food assorted in one plate served with delicately made sauce. Every food in it was delicious. And they are so versatile and nutritious. It is really of super value.

The appetizers in Cantonese Chinese Restaurants typically include deep-fried spring rolls and Crispy Fried Prawns.